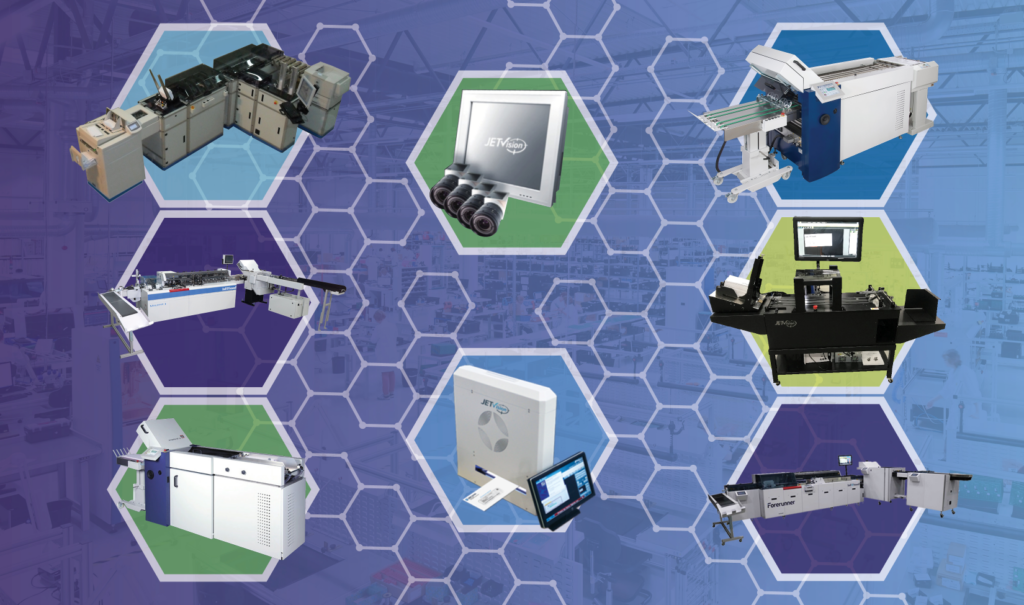 DURHAM, N.C., August 24, 2023 – Bell and Howell, the leading provider of Inserting, Card, and Mail Production Solutions, will be launching a new Mail Innovation Center on October 11, 2023, showcasing a wide variety of Bell and Howell mail equipment. The Innovation Center launch coincides with Bell and Howell's well-known Open House event. The event features interactive workshops, group discussions, and networking time. Industry professionals and business owners will also enjoy peer-to-peer roundtable sessions to explore pressing industry challenges, exchange ideas and best practices, and develop winning strategies to help reach common goals and objectives.

"Our vision is to create an environment where we can work closely with our customers and partners to deliver best-in-class solutions to evolving challenges. Whether it is a small mail shop looking for the flexibility to address the needs of their wide customer base or a high-volume transactional mail house looking for an edge in efficiency, we have the equipment to find that right balance," explained Earle Painter, SVP Business Unit Leader. "Furthermore, our equipment solutions are backed by the best service in the industry giving our customers another advantage in the marketplace."

Event attendees will enjoy an intimate setting to network, collaborate, and explore new technology on equipment configured with an assortment of system options to address the myriad challenges facing mail service providers. Activities this year will also include a special "Oktoberfest" themed dinner event and the fourth annual Bell and Howell Open golf tournament.

"Bell and Howell's annual Production Mail Open House brings a lot of value to our customers and partners, and we invite customers to join us," said Painter. "Our hope is that attendees walk away with actionable insights, new professional relationships, and strategies to make their businesses even more successful."

"I look forward to meeting current and new customers and reconnecting with our partners and friends on October 11th," he concluded.

Anyone interested in attending the Bell and Howell 2023 Production Mail Open House can submit a registration request here or contact Earle Painter at 512-695-2070.
About Bell and Howell Production Mail Solutions
Bell and Howell is the leading provider of production mail solutions in North America with thousands of deployments encompassing transactional, direct marketing and other solutions which drive successful mail operations. Bell and Howell combines a rich history in mail automation with the industry's most comprehensive portfolio of automation solutions. Scalable, modular and flexible products allow each partner to fulfill their unique program needs today, tomorrow, and into the future.
Headquartered in Durham, N.C., Bell and Howell operates a 24/7 customer service and technical support center, as well as an advanced remote monitoring and predictive diagnostic center. Our award-winning service organization employs more than 800 highly skilled field technicians across North America to ensure your operation is always running efficiently. For more information, please visit us online and follow us on LinkedIn.
© 2023 Bell and Howell, LLC. All rights reserved. Bell and Howell and the Bell and Howell logo are trademarks or registered trademarks of Bell and Howell, LLC. All other trademarks and service marks are the property of their respective owners. Specifications are subject to change without notice.